Premium Modular
Since the introduction of our first flip-up helmet in 1993, Shoei have been pursuing the perfection and maximum convenience required for our flip-up modular helmets. Boasting improved shell aerodynamics, a wider and taller field of vision, a reduction in wind noise, an internal sun-shield, and a fully removable, washable and replaceable liner system, the Neotec is the next level of modular helmet design for today's hybrid motorcyclists, which is why it is the helmet of choice for many of Australia's Police and Emergency Services.
Ventilation Performance
Large upper and lower vent shutters provide optimal air intake
Simple design of vents allow for easy use with gloves
Three-position upper vent provides adjustable air intake
Wind tunnel optimised for maximum airflow throughout the helmet
Dramatically improved cool air intake and hot air expulsion
Cooling air is channeled through multiple layers in the EPS liner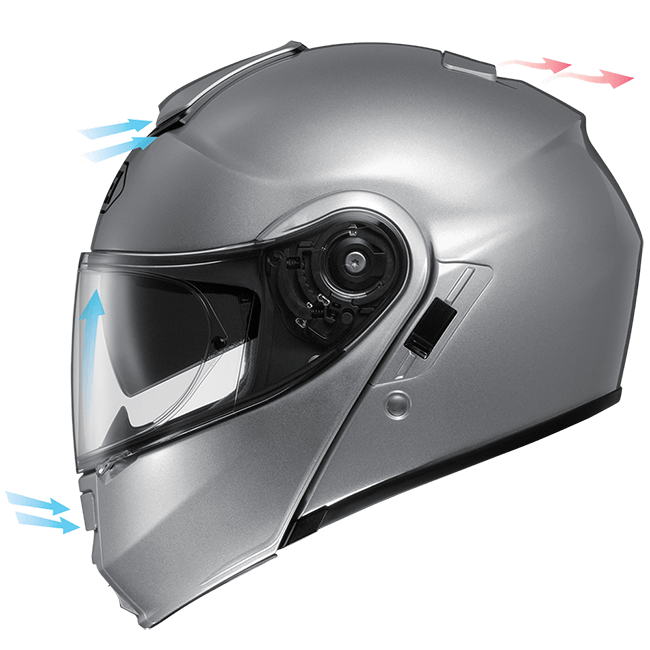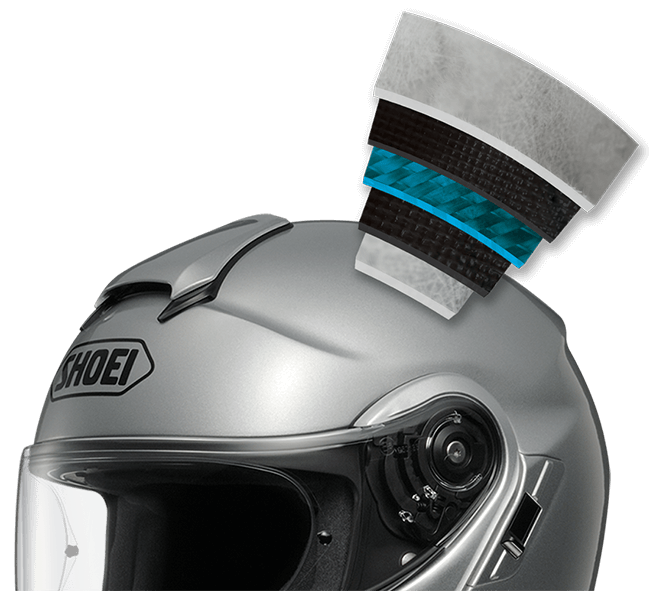 Multi-Ply AIM Shell
with Integrated Spoiler
Six layer AIM proprietary technology shell construction
Hand-laid interwoven layers of fibreglass, organic fibres and resin
Shell-integrated spoiler reduces aerodynamic lift and drag
Three shell sizes ensure a custom fit for head sizes XS-XXL
Dual Layer / Multi-Density EPS Liner
Enhanced impact absorption achieved through varying EPS density
Cooling air is channeled through multiple tunnels in the EPS liner
Compact, lightweight design achieved through placement of the EPS
Chin bar lined with EPS material for full, wrap-around protection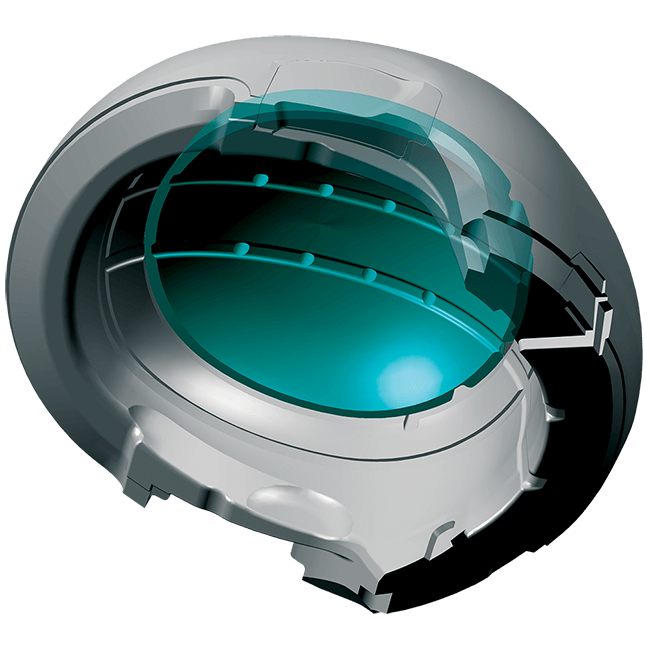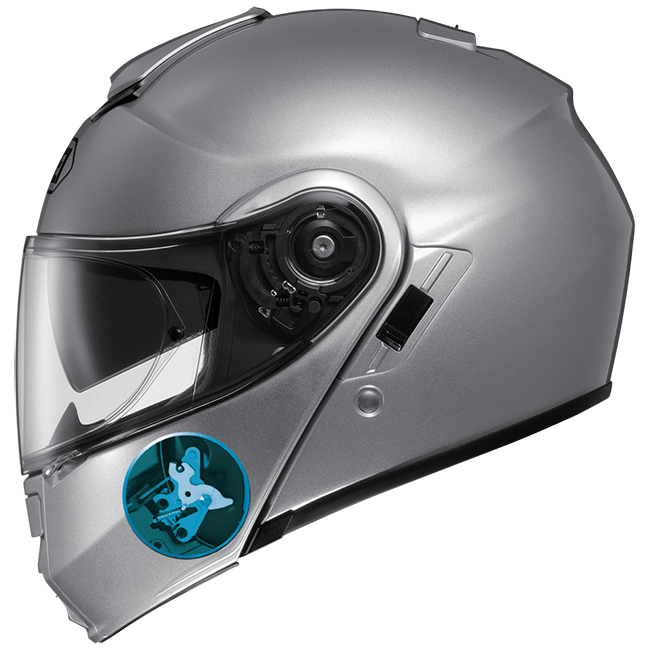 Modular Chin Bar with 360° Pivot Locking System
Easily converts into an open-face configuration
Lightweight chin bar and face shield rotate on a single axis point
Large chin bar lock release button for easy use with gloves
High quality stainless steel components on 360° Pivot Locking System
Safe and secure closure when the chin bar is in the locked position
Noise Reduction Technology
Honed to perfection through countless hours of development
Road and wind tunnel tested for aerodynamics and functionality
Interior design, ventilation and shell have reduced road/wind noise
Vortex Generator lip on chin bar reduces noise and increases airflow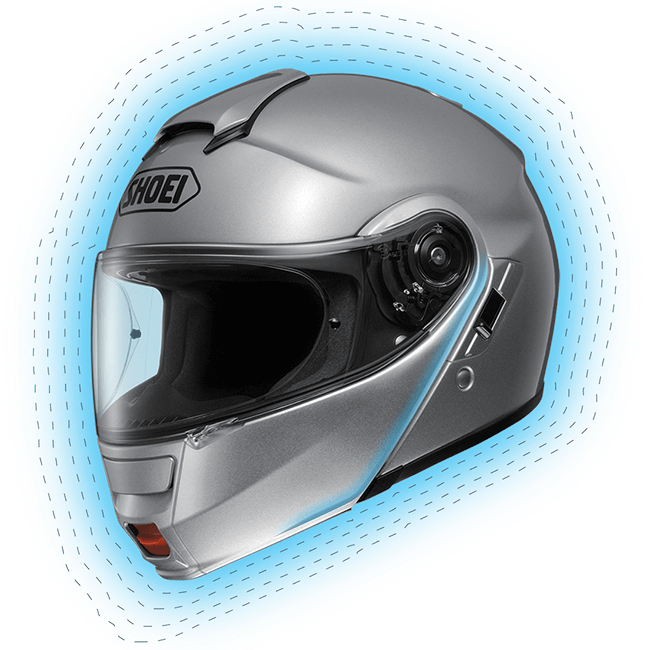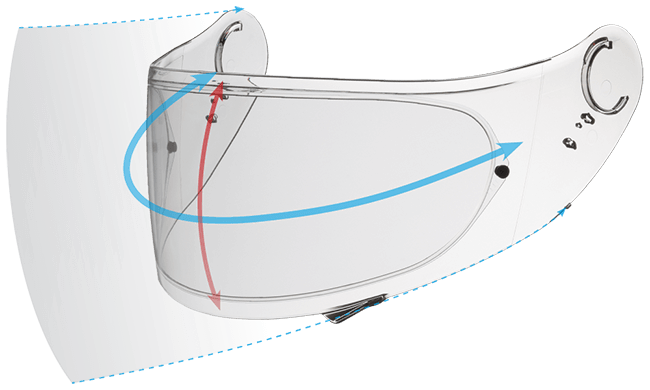 CNS-1 Visor with
QR-N Dual Stage Baseplates
New taller visor with improved peripheral vision
CNS-1 visor is 100% optically correct for distortion-free view
Protects against 99% of the sun's damaging UV rays
QR-N baseplate allows fast visor changes – no need for tools
Dual stage baseplate ensures dust, wind and weatherproof seal
Supplied with Shoei-exclusive Pinlock® EVO anti-fog film
Available in:
Clear
Dark Tint
Silver Iridium (aka Spectra)
Blue Iridium (aka Spectra)
One-Touch QSV-1 Sun-Shield
QSV-1 sun-shield provides instant relief from the sun's glare
Large, easy-to-use switch activates the 3D inner shield
QSV-1 is 100% optically correct for distortion-free view
Protects against 99% of the sun's damaging UV rays
Sun-shield is anti-fog and scratch-resistant prepared
Unique to Shoei, the forehead area of the outer shell is raised slightly to accommodate the internal sun-shield. This maintains the integrity of the EPS protection liner by keeping it fully intact, so there is no compromise to safety.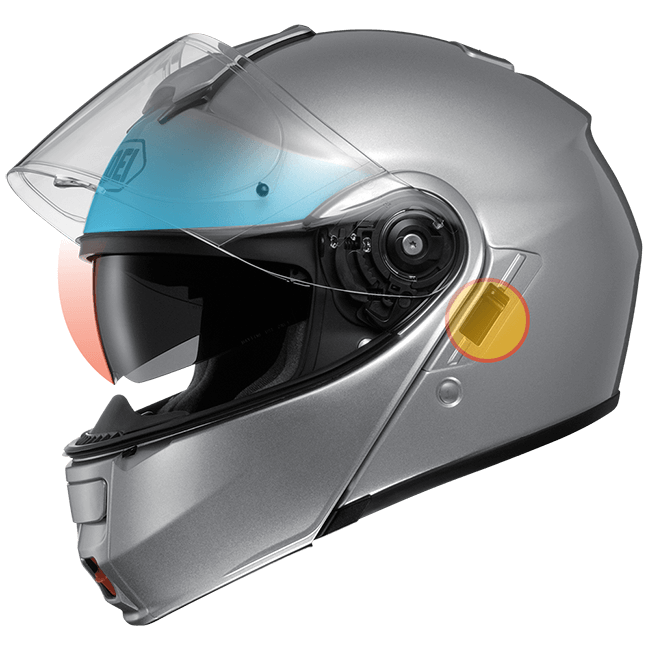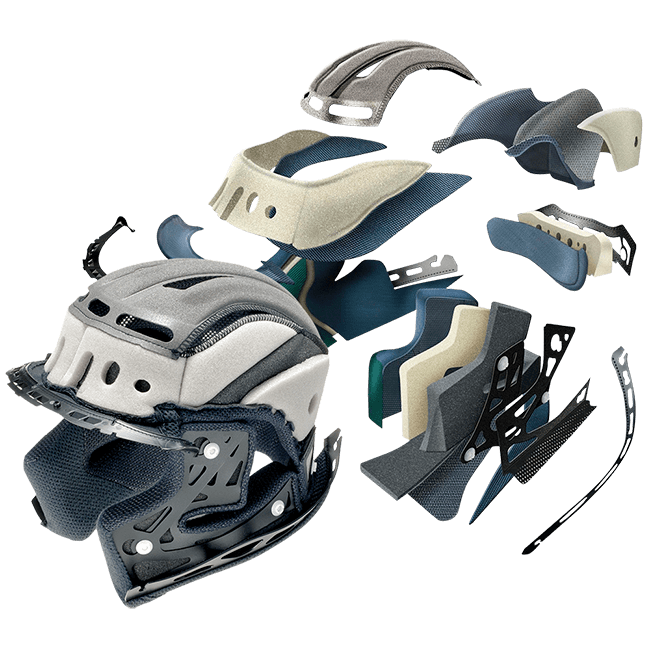 Interior Comfort System
Fully customisable, removable, washable, and replaceable interior
3D liner absorbs and dissipates sweat faster than nylon liners
3D center pad components match the contours of the rider's head
Multilayer cheek pads provide comfort and additional helmet stability
Stainless steel interlocking system provides uncompromised safety
D-ring strap retention system with end clip
Glasses compatible liner with recessed slots for the rider's glasses
Micro Ratchet Strap Retention System
Shoei-exclusive stainless steel micro ratchet strap retention system
Shield locking mechanism provides secure closure and easy opening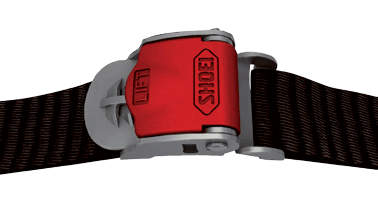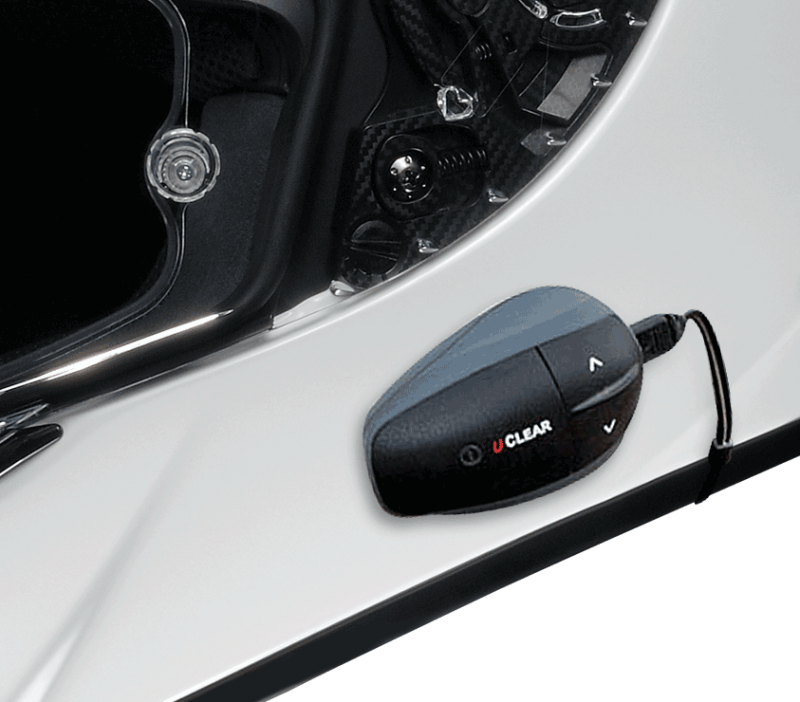 Intercom Compatible
Purpose-built intercom recess is designed to fit all top-selling models
Easily fit intercom by detaching the ear section and fit in the recess
Accessories
Breath guard (included)
Chin curtain (included)
Ear pad (included)
Pinlock® EVO shield and insert (included)
Nylon drawstring helmet bag (included)